INTRODUCTION Modern healthcare is rapidly evolving and creating space for technological innovations. The innovation currently adopted in human medicine are aimed toward reducing the cost of operational and clinical inefficiencies. These advanced innovations also make it easy to deliver medical care remotely and monitor therapy success. Telemedicine is a rapidly expanding practice in many developed countries of the world. This term technically describes any healthcare delivery method exploring innovative digital solutions and communication technology in medical care. Get online prescription from Webdoctors!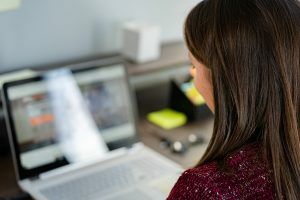 Adopting the protocols remote healthcare delivery in modern medicine has been projected to significantly improve the global healthcare index. The
WHO
, in its recommendation of telemedicine, defined telehealth as 'delivery of healthcare services, where patients and providers are separated by distance, by using ICT for the exchange of information for the diagnosis and treatment of diseases and injuries, research evaluation, and the continuing education of health professionals. As the global population steadily increases and healthcare facilities become overstretched, telemedicine is expected to expand the frontiers of medical care. Contact us and get the best care and online prescription!
Online Prescription from Online Doctor Service
Online doctor
services directly derive relevance from the protocols introduced by telemedicine. Advanced technology in two-way communication systems means almost anybody with a smartphone can directly access virtual medical care. In 2017, about 2.7 billion people reportedly owned a smartphone. By 2025, this number is expected to have surpassed 3.8 billion people globally. As the number of smartphone users significantly increases over the years, users can rely on virtual doctor services and assess medical care at the comfort of their homes. In the United States, almost half of the hospitals currently run a telemedicine program for disease conditions that require no hospitalization or emergency medical care. In Africa and Asia, the public perception of online medical care varies, and the innovations are expected to gain public acceptance steadily. Primarily,
online doctor
services make it possible for patients to access medical care without physically visiting the hospital. The telemedicine networks in the United States reportedly completed over 800,000 online consultations as far back as 2015. This number is expected to increase significantly before 2025. An online doctor service can provide diverse medical services online, and the effectiveness of the care provided is not limited by the remote setup. Get online prescription from Webdoctors!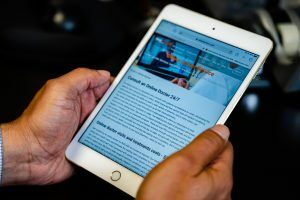 Online doctor services partners with reputable digital software providers to ultimately reach the target audience. Depending on the mode of engagement selected, the digital service provider can either provide an audio-only, two-way interface or an audio-visual communication channel. In addition to easing feedback-enabled communication with the patients, the communication protocol also allows online doctors to perform other services. Online doctors can conduct medical, clerking, collect medical and social history, make a confirmed diagnosis, and issue and online prescriptions. Many online medical services also have a continuing therapy plan. This service monitor drug adherence and the progress of therapy. Online doctors can also modify therapy and adjust drug dosage and regimen on the online prescription.
How to Get an Online Prescription?
Prescriptions are important in all therapy protocols. They are issued by certified physicians and sent to be filled in the pharmacy. Globally, millions of prescriptions are generated in different hospitals for patients' care. According to reports by Statista, about 4.55 billion prescriptions were filled in the United States alone in 2020. By 2025, the number of prescriptions filled is projected to reach over 4.98 billion. Most of these prescriptions were reportedly issued during a physical visit to the hospital. In Africa, Asia, and other regions of the world, almost all official prescriptions are issued during physical medical consultations.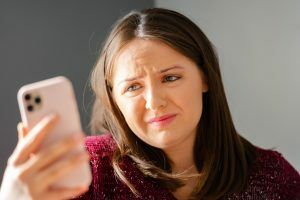 With the advent of telemedicine, the process of issuing and securing a prescription is now easier. Patients registered with online doctor services are primarily issued an online prescription when necessary. On reviewing the result of laboratory investigation, the online doctor designs a therapy plan and selects medications needed for optimal care. Information regarding drug type, dosage, and duration are captured on a prescription. As a certified professional, an online doctor is licensed to virtually generate and transmit this prescription to the patient or a registered pharmacy. Getting an online prescription from Webdoctors is now very easy! Transmission of online prescriptions is done over a secured channel provided by a digital network provider. Although generated online, these prescriptions are safe and are properly scrutinized by the pharmacist before dispensing. Since patients are saved the trouble of physically visiting the hospital for a prescription, many patients prefer to use an online medical service. Many online doctor services also have a partnership agreement with pharmacies for mail-order deliveries and at-home deliveries of drugs capture on online prescriptions. Depending on legislation guiding telemedicine in different countries, an online prescription is confidentially transmitted and dispensed to the patient. This is particularly in medical conditions considered sensitive, including erectile dysfunction and
urinary tract infections
.
Legislations Guiding Online Prescriptions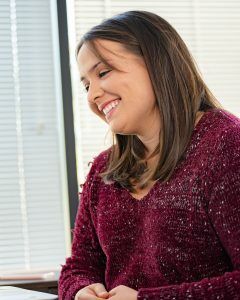 Countries adopting telemedicine services are expected to enact rules that guide online doctor consultations and prescriptions. In all cases, these rules directly address the safety of patient's medical records and confidentiality of medical procedures. Laws guiding online medical service in many countries also clearly dictates the modalities for prescription, issuance, modification, and dispensing. Refill prescriptions can also be issued and covered under the continuing therapy plan. Online prescription laws also directly place the burden of responsible drug provision on the dispensing pharmacist. Other laws guiding online prescriptions are directed at ensuring that online prescriptions are only generated by certified online doctors who must have to fulfill predesigned criteria. Digital software providers are also expected to safely secure doctor-patient communication for both audio-visual and audio-only communication channels. Many research surveys have suggested that it is relatively cheaper to use an online doctor service compared to an actual clinic visit. Not only are online prescription safe they are also cheaper. Many online doctor services recognize insurance coverage for online prescriptions in a bid to reduce the amount paid by patients as out-of-payment expenses. Telemedicine is expected to rapidly improve the global healthcare delivery index and decrease the extra cost of accessing medical care in developing countries. You will get the best care and online doctor prescription by contacting us.