The Benefits Online Urgent Care Services Provide
It should come as no surprise to anyone that the modern medical community is looking to take full advantage of everything online technology has to offer to provide individual patients with a higher level of diagnostic service and online urgent care from online doctors.
Thanks to the proliferation of high-speed internet, major advancements to the underlying infrastructure of the internet, and major leaps forward in web technology that now makes online communication – including video communication – almost effortless (and nearly free) online urgent care facilities have really started to take off like a rocket.
In fact, according to information recently published by the healthcare industry, more than 50% of all US-based hospitals already have an online urgent care like system in place – with the other half of US-based hospitals implementing this kind of technology with hopes to bring it online ASAP.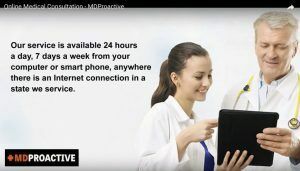 On top of that, there are currently more than a million online medical consultants in the US alone providing online doctor diagnostic and medical advice services. Some of them affiliated with major medical organizations including some of the most prestigious medical institutions and teaching hospitals on the planet.
Even the government is starting to recognize just how much of a shift there is in the medical community towards online urgent care services. In 2015 a considerable amount of legislation was passed (26 individual bills in that year alone) designed specifically to accommodate telemedicine and online care operations.
This is very much the future of diagnostic care.
At the same time, some folks are a little bit uncertain about whether or not online solutions can replace in-person urgent care facilities. And while there are certainly some things that require a "hands-on" resolution those looking to take advantage of diagnostic solutions – especially those with high-speed connections or access to one – will appreciate all the benefits that online urgent care organizations like Web Doctors bring to the table. Here are some of the most impressive benefits these kinds of services provided.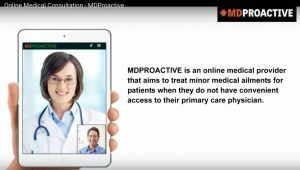 Instant Access to Medical Professionals
Right out of the gate, online doctor services like Web Doctors provide almost instant access to medical professionals on a 24/7 basis that does not need a lot of lead time (if any) to speak with you about your medical concerns or to diagnose the issues that you may be contending with.
Being able to contact medical professionals at any point in time, day or night is a huge benefit that cannot go overlooked.
Cisco recently conducted a global survey regarding online urgent care solutions and telemedicine and found that 74% of individuals that had used these kinds of services not only preferred the almost instant access to medical professionals available with this technology but also would recommend the solutions to their loved ones, too.
More Affordable Diagnostic Solutions
A visit to the local urgent care facility is always going to be an expensive bill, oftentimes with out-of-pocket costs having to be covered immediately upon your arrival – even before you are able to take advantage of medical services, to begin with.
The overwhelming majority of online urgent care solutions (including those provided by Web Doctors) are far more affordable. Some of this has to do with how technology eliminates many of the overhead costs associated with urgent care solutions, but a lot of it has to do with economies of scale that can only be created by digital solutions like this.
Effortless Specialist and Medical Expert Access
One of the biggest (and maybe the best) benefits of leveraging online telemedicine and doctor online solutions is that you gain immediate access to specialists and medical experts that you may not have had access to otherwise.
Depending on where you live and what the medical industry is like in your community you may or may not have access to the best, the brightest, and the most experienced medical experts – at an urgent care or any of your other local medical facilities, for that matter.
With online solutions, you have access to teams of medical professionals that can give you their expert opinion without any headache or hassle whatsoever.
Combine that with the affordability and accessibility of telemedicine and doctor online solutions and it becomes really easy to see why so many people prefer these kinds of solutions over the more traditional approach.