INTRODUCTION
Urinary tract infections (UTI) constitute a severe public health problem receiving attention from many healthcare agencies around the world. Unlike any other types of infections in humans, the causes of UTIs can be traced to many factors. Many research findings have queried intimate personal hygiene in people who report to the clinic with any type of Urinary tract infection. A range of pathogens causes primary, Urinary Tract Infections, including Proteus mirabilis, Escherichia coli, Klebsiella pneumonia, Enterococcus faecalis, and staphylococcus saprophyticus. In recent times, the severity of the infections caused by these organisms has increased, forcing healthcare experts to advocate for a global war against antimicrobial resistance. Call us and get UTI Treatment Online!
How Common Are Urinary Tract Infections and UTI Treatment Online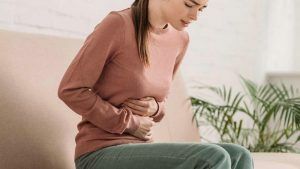 A 2001 review investigating the health challenges posed by UTIs puts the global burden at over 150 million people. Since then, the incidence of UTIs in the population has considerably increased. In 2007 alone, the estimate of cases in the United States records at 10.5 million, constituting about 1% of all ambulatory visits. Moreover, as the population ages, the incidence of UTI also increases. Recent surveys have shown that people who are above 65 years are especially predisposed to urinary tract infections, with an incidence rate for this population double the rate seen in the female population overall. In adult women, the lifetime incidence of UTIs is pegged at 50-60%.
In younger women, increased sexual activity and poor intimate hygiene are considered the leading risk factors for Urinary Tract Infections. Therapy in this population can be unsupervised and require only antibiotics. Generally, the risk factors associated with UTI in sexually active, pre-menopausal include a prior UTI, sexual activity, vaginal infections, diabetes, obesity, and genetic susceptibility. Other predisposing factors include the use of spermicides for contraception, wiping technique, vaginal douching, and deferred voiding habits. Call us and get UTI online treatment from WebDoctors!
Classification of Urinary Tract Infections (UTI)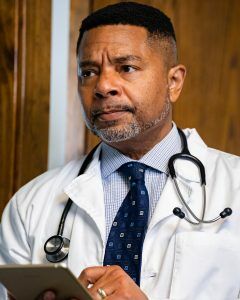 Urinary Tract Infections are broadly classified based on their location in the urinary tract, presenting symptoms, complicating factors, and anatomical malformations. In complicated UTIs, the infection occurs in an abnormal urinary tract associate with anatomic deformities such as tract obstruction. In Uncomplicated infections, there are structural or physiological deformities of the urinary tract. The infection just spreads along the tract and presents with symptoms. Isolate Urinary Tract Infection describes the first episode of infections or episodes that are about 6 months apart. This class affects about 35% of the younger female population.
Unresolved UTIs describe infections that are unresponsive to drug therapy due to bacterial resistance or severity caused by multiple organisms. Reinfection describes cases of UTIs that resolve after treatment but resurfaces two weeks after therapy. In these cases, the later infection can be caused by the organism initially isolated or another organism. When reinfection is caused by a previously isolated microorganism, the UTI is described as a Relapse. In all these classes, the presenting symptoms can include dysuria, urinary frequency, suprapubic pain, and possibilities of blood in the urine. In severe cases, UTI may also be associated with symptoms of anxiety and depression. Call us and get UTI online treatment from online doctor!
Treating Urinary Tract Infections Online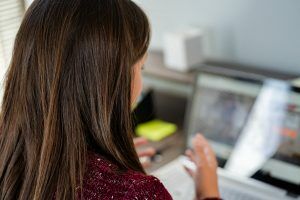 In many cases, the treatment of UTIs does not require hospital admission. In uncomplicated and recurrent infections, antibiotics are considered the mainstay of therapy. Patients might require a medical workup at the first instance of a hospital visit and adhere to a therapy plan designed by a physician. Many patients treated for Urinary Tract Infections consider their condition as sensitive and might require privacy during therapy.
As modern medicine evolves, many treatment protocols now consider the choice of therapy that gives absolute privacy to the patient. Since Urinary Tract Infections do not necessarily need hospitalization, many patients now turn to online doctor services for treatment. By implication, online UTI treatment is now rapidly gaining acceptance globally. Assessing therapy online grants absolute privacy to the patient and resolves the challenges associated with physical hospital visits.
Online Doctor Service in Effective UTI Therapy
Treating UTI online by using the service of a virtual doctor is easy, fast, and requires no bogus technicalities. Patients only need to register online to access this method of healthcare delivery. After registering, a patient can schedule an online consultation session with a virtual doctor. Depending on the services available, online doctor service may offer anonymous medical care to patients with sensitive disease conditions, including erectile dysfunction and Urinary Tract Infections. The patient is expected to submit sensitive personal data and medical records using a two-way communication channel. All information submitted through these channels is securely protected and only used for medical purposes. Call us and get UTI online prescription from online doctor!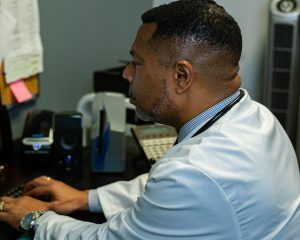 During a virtual consultation session, the virtual doctor clerks the patient to determine the type and severity of the infection. This preliminary stage of therapy is important for designing a treatment protocol for UTI patients. Information captured during the online consultation includes presenting symptoms, duration of infection, drug history, and preferred choice of therapy. If disease progression is considered severe, the virtual doctor might order a laboratory test to confirm the diagnosis. This important in complicated, isolate, and recurrent Urinary Tract Infections. Microbial Culture and Sensitivity tests are important in the management of complicated, isolated, and recurrent UTIs.
The virtual doctor can order this test online to identify the causative microorganism. This test can also help the virtual doctor select the most effective antibiotics and the right dosage needed for optimal therapy. Antibiotics commonly prescribed are broad-spectrum antibiotics and include ceftriaxone, levofloxacin, cephalexin, nitrofurantoin, and amoxicillin. Uncomplicated UTI that require no hospitalization can be effectively treated with these antibiotics. Antibiotics commonly used in the treatment of Urinary Tract Infections are prescription-only drugs and can only be procured with a valid prescription. The antibiotics selected for therapy are prescribed online and issued to the patient electronically. Online prescriptions can also be sent to a registered pharmacy over a safe telemedicine network.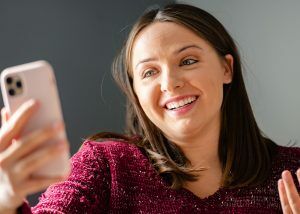 Depending on the selected method of therapy supervision, the virtual doctor can track therapy progression and help the patient improve on drug adherence. Once presenting symptoms are completely resolved, a lab investigation can be ordered two weeks after completion of therapy. Cases of Relapse and Reinfection can be quickly treated with this method. Telemedicine is fast becoming the most innovative method of healthcare delivery. With time, more treatment protocols for different disease conditions are expected to be designed using this method.