INTRODUCTION: what is Sinclair Method Online Treatment.
Alcohol Consumption and Alcohol Dependency.
Alcohol is a popular consumer product globally. In many regions, it is considered essential in many social gatherings. In many others, there are many cultural affiliations to beverages of different alcoholic volumes. The increasing demand and consumption of alcohol globally are considered the biggest driving factor for the global alcohol market. In 2017, the global alcoholic beverage market was valued at $1,439 billion. This market is projected to reach an estimated $1,684 by 2025 while growing at a CAGR of 20% from 2018. The projected growth is expected to be recorded for every alcoholic brand on the market, including beers, spirits, whiskey, vodka, and rum. Call us for help with Alcohol Use Disorder!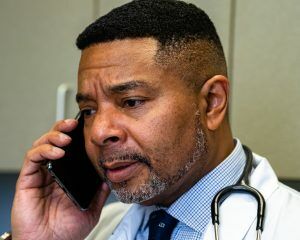 The alcohol consumption rate seems to have a defined pattern globally. The annual global alcohol consumption rate is pegged at 6.4 liters per person older than 15 years old. Consumption rates in North Africa and the Middle East are generally low due to religious and cultural perspectives on alcohol consumption. The largest share of adults who consume alcohol in Europe is found in Western European countries, including France, Germany, Portugal, Ireland, and Belgium. Consumption rates are also high in Eastern European countries, including Lithuania, Moldova, and Czechia. In West Africa, the consumption rate of alcohol in Nigeria is notably high.
With the high consumption rate of alcohol comes unhealthy patterns of risky drinking habits. Globally, about 3 million premature deaths are reported linked with risky alcohol consumption habits every year. Disabilities and poor health conditions of millions of people have also been linked to alcohol consumption. In many cases, excess alcohol consumption is also linked with alcohol dependency and alcohol-related risky behaviors, and substance use disorders. Globally, an estimated 1.4 percent of the population have an alcohol use disorder.
Treating Alcohol Use Disorder Online
Telemedicine has improved healthcare delivery, especially for conditions that require no emergency care or hospitalization. Using advanced two-way communication channels, online doctor service can effectively render medical care to patients who live thousands of miles away from hospitals. This means patients are relieved of the stress of physically visiting the doctors' clinic. In addition to increasing medical coverage globally, telemedicine also reduces the cost of directly accessing medical care.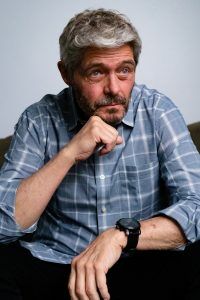 Online doctor services have also improved the possibilities of self-care online treatments for alcoholics. Online healthcare programs also offer different medical advice and abstaining tips for the treatment of alcoholism. This is the same for many self-care apps, online consult groups, and DIY medical websites. Unlike the conventional methods of care for substance use disorders, these services allow a patient to schedule a consultation online and initiate a remote treatment plan. For alcoholics, in-app prompts, geolocation alarms, and in-app text messaging have proven effective in different protocols of telemedicine care.
An online doctor can evaluate an alcoholic, collect medical and social history, ascertain the severity of the condition and initiate a cognitive behavioral therapy plan. In many cases, virtual doctors can also issue an online prescription depending on the medication needs of the therapy plan. Digital software providers on many telemedicine networks have different features that equip an online doctor to closely monitor therapy in patients with alcohol use disorders. Interactive voice recognition technology, voice prompts, and online forums are smartphone applications that allow the doctor to conduct patient-centered addition care over a secured two-way communication channel. These features have proven useful in many non-drug therapy plans for alcohol use disorders, including cognitive behavioral therapy, dialectical behavioral therapy, and motivational interviewing.
Sinclair Method in Online Therapy Plans for Alcoholics
The Sinclair Method of treating alcohol use disorders was developed in the 1980s by Dr. John Sinclair. As a medication-based approach to treatment, this method explores the pharmacological effect of a drug to treat alcohol cravings and, consequently, heavy alcohol consumption. The Sinclair method involves the use of the drug, Naltrexone in reducing the rate of alcohol cravings. Researches on alcohol use patterns have identified a biological reward mechanism with heavy alcohol consumption. As more and more units of this product are consumed, habitual users experience a euphoric effect that strengthens their resolve to consume more units.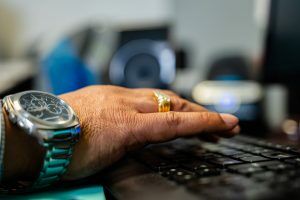 As an opioid antagonist, Naltrexone blocks the opioid receptors of the brain and inhibits the effect of endogenous opioids. This action blocks the euphoric action reported on consuming multiple units of alcoholic products. The euphoric effect is linked with the rewarding mechanism that fuels alcohol consumption in habitual drinkers. By inhibiting the action of the endogenous opioids at the brain receptors, Naltrexone can significantly reduce the euphoric feeling experienced by heavy drinkers and subsequently reduce alcohol cravings. Naltrexone is the best!
This drug can be prescribed by an online doctor using an online prescription issued electronically to a registered pharmacy or the patient. It is delivered in a pill form with instructions use to use as prescribed. A habitual heavy alcohol consumer is instructed to use a prescribed dosage before drinking. Others can also be instructed to use a dosage during an episode of alcohol cravings. At maximal effect level, Naltrexone can retrain the brain to expect less euphoria from the consumption of multiple units of alcohol.
How Effective is the Sinclair Method?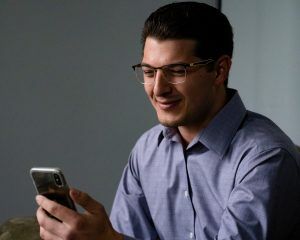 The effect of Naltrexone on the brain is captured on the molecular level. Many reports are suggesting that the drug can alter the consumption behavior of alcohol users towards heavy drinking. The Sinclair method reportedly has a 78% success rate. When compare with other methods of alcohol use disorder therapy, many clinical reviews report that the Sinclair method has a lower rate of relapse and therapy failure. The success rate of this method has been linked to the continuing therapy plan used by online doctors for alcohol use disorders. Naltrexone is the best!
This plan involves directly monitoring therapy progress and drug adherence using features provided on the telemedicine network. Patients are constantly reminded of the need for adherence using a two-way communication channel provided by digital software providers. Telemedicine is constantly expanding the frontiers of medical practice and providing innovative methods of therapy. With time, adopting telemedicine protocols in different parts of the world is expected to improve the global healthcare index. This is expected in conditions that require no emergency care or hospitalization.